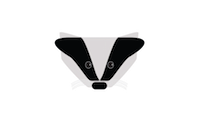 Streamlined Payments With PayJunction and VetBadger
Upgrade Your Credit Card Terminal
Payment and patient management are streamlined with PayJunction and VetBadger's integrated payment processing.
Process EMV

Take EMV transactions in just 3.61 seconds and expedite checkout.

Go Paperless

Capture digital signatures and store them in the cloud for reference.

Accept Everything

Take Fitbit and Apple Pay along with traditional magstripe cards.
Streamline Your Practice's Workflow
PayJunction and VetBadger offer unparallelled functionality to vets. Prevent your front office from turning into a zoo and get more done in less time.
SMS CONVERSATIONS

Text with your clients directly from the medical chart.

QUICKBOOKS SYNC

Transaction information is logged directly into Quickbooks.

CLOUD CONTROL

Both the Smart Terminal and VetBadger operate in the cloud.

WORKFLOW VISIBILITY

Keep track of tasks with ease and view workflows for each role.

HANDS-ON SUPPORT

Receive PayJunction support for all payment processing needs.

REDUCE SCOPE

Minimize your PCI scope with PayJunction's cloud-based terminal.
Get the Most Out of VetBadger
See how easy to use and helpful our features are! Stop letting payments be a chore and make better use of your time.